Hello, I have a wee problem. I mean a small problem, not a wee wee problem, but you can definitely post things about those here too. The answer is cranberry juice will mask the symptoms, but won't make it go away! Get some effing medication you lazy bum.

Anyway. So, seeing as the majority of people here know me in real life, most of you will know The Violin Mark. Aka The Fake Straw Hickey, Herpes On The Neck, or the Whore Mark. Now it is none of these things, I know, but what exactly is it?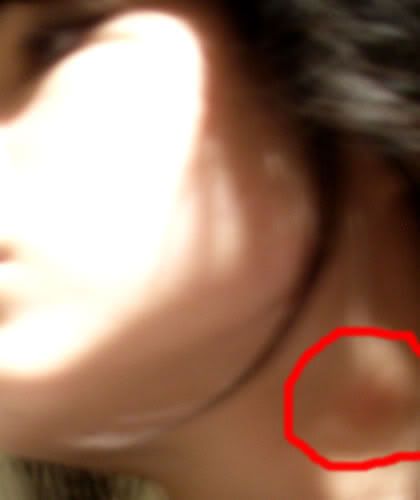 I apologise for the bad quality, my camera has no sort of macro feature or anything like that. You can't really get a grasp of how red it is, and despite my near constant moisturising, when I wake up it rears it's ugly scaly red little head at me. Just below my real head. The neck. You know.


So what is it?? DIAGNOSE!